FOR IMMEDIATE RELEASE
CRL-U.S. Aluminum Introduces Entice® Clear Fin Series Entrance System
Award–Winning Entrance System that Combines All–Glass Aesthetics with Full–Frame Performance Now Available with Glass Fins for Added Versatility and Structural Support
LOS ANGELES, CA - AUGUST 19, 2016 - CRL–U.S. Aluminum—a leading manufacturer and supplier of architectural glazing systems—has announced the release of its Entice® Clear Fin Series Entrance System. An upgrade to its Entice® Entrance System, the Clear Fin Series comes equipped with floor–to–ceiling tempered glass support fins that can be applied to entrance heights of up to 14 feet. Both systems deliver all-glass aesthetics with full-frame performance that meets today's energy code requirements.

Entice® will be at this year's Greenbuild Expo in Los Angeles, California, from October 5th through the 7th. Greenbuild is the nation's largest trade show dedicated to the green built environment.

The Entice® Clear Fin Series features vertical glass fins with a 14" depth and narrow 1-5/8" wide mounts that together enhance the existing all–glass aesthetic. The glass fins are used in place of conventional metal mullions for added structural support. Intermediate horizontal mullions can be utilized to allow integration of multi–panel fixed lites. With the Entice® Clear Fin Series, CRL–U.S. Aluminum aims to expand its entrance system line to better meet specific project needs.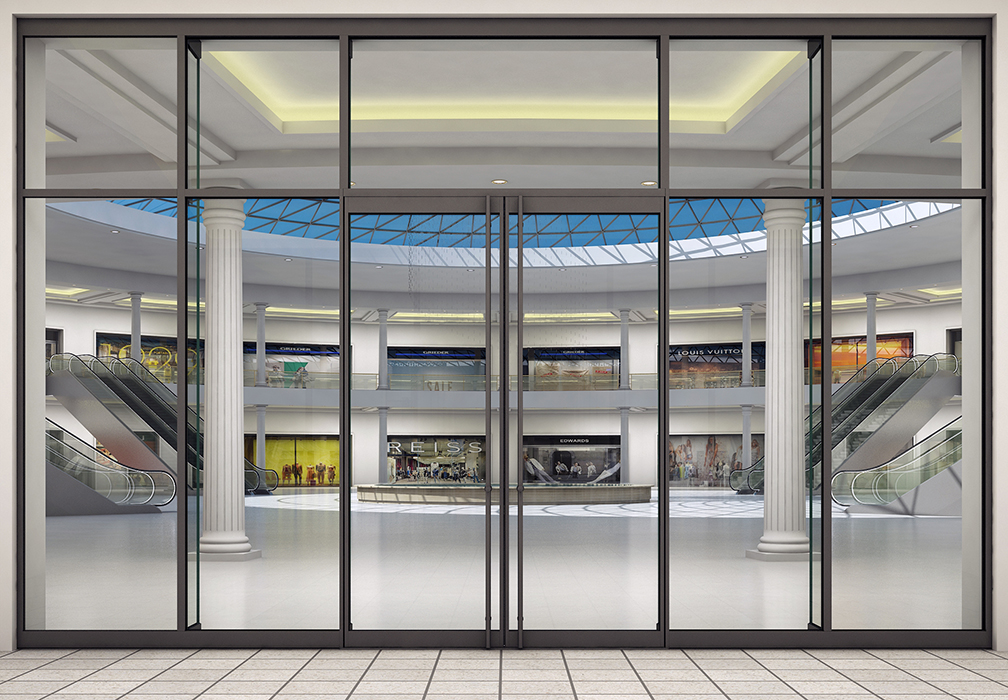 "When we released the Entice Entrance System, we gave customers a first-of-its-kind solution that made them rethink what an all–glass entrance system was capable of," said Gary Sprague, vice president of design at CRL–U.S. Aluminum. "With the new Entice Clear Fin Series, we're taking it a step further by providing optional features for added customization and versatility."

The Entice® Clear Fin Series has the same performance innovations as the standard Entice® Entrance System, including the unique ability to support door handle hardware on 1" insulating glass panels using proprietary through–glass fittings. It also features a vertical stile width of only 1-1/8" and a 2-1/2" system depth, producing the thinnest profile in the industry. The stiles incorporate heavy–duty, thermally broken cladding that allows the system to meet or exceed code requirements for thermal performance. It is capable of delivering U–factors as low as 0.33.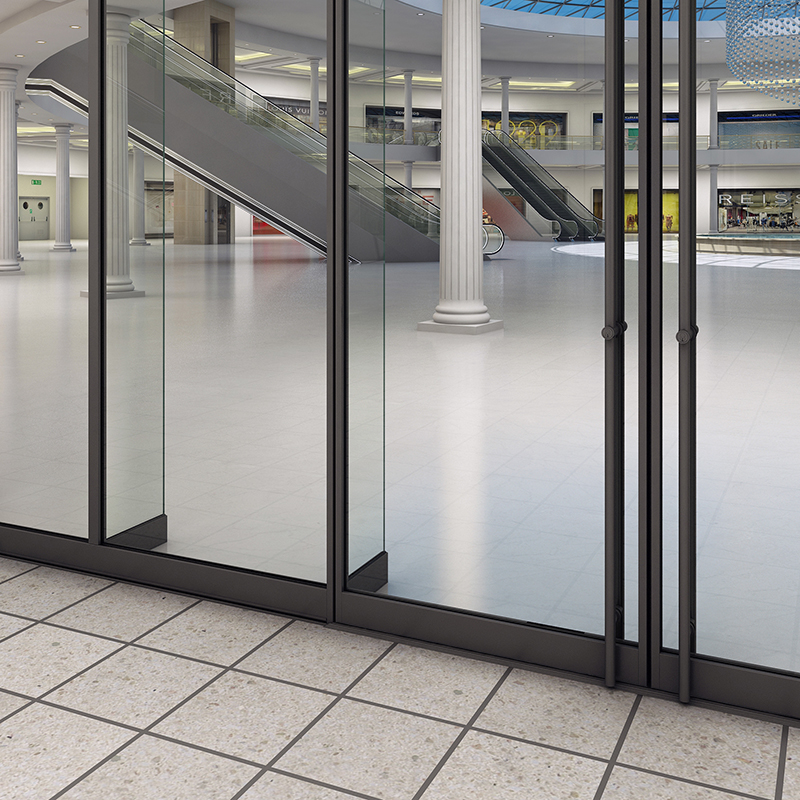 Entice® has received several industry accolades including Architectural Record magazine's "Record Products Award", and Architectural Products magazine's "Product Innovation Award". To learn more about the new Entice® Clear Fin Series Entrance System, call (800) 421-6144 ext. 15305 or email usalum@crlaurence.com. You may also visit crl-arch.com.


About CRL-U.S. Aluminum
CRL-U.S. Aluminum is a premier manufacturer and distributor of glazing systems with over 60 years of experience in the industry. The company is a leading supplier to the glazing, architectural, construction, and automotive industries, with service centers located throughout the United States, Canada, Europe, and Australia. With rapid customization capabilities, robust stock inventories, and a worldwide distribution network, CRL-U.S. Aluminum's single-source model delivers one of the shortest lead times in the marketplace. For more information, call (800) 421-6144 or email askus@crlaurence.com. Glaziers may also visit crlaurence.com. Architects and specifiers, visit crl-arch.com.
###
Press Contact:
Andrew Haring
Vice President of Marketing
andrew_haring@crlaurence.com
(323) 588-1281
---